Eurovision Betting: Five trends to consider
Betting tips
/ Simon Hopper / 27 March 2012 / Leave a comment Bet Now View Market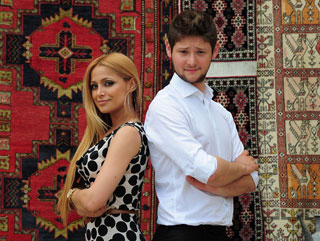 Bad news for Engelbert Humperdinck fans; young solo singers are the Eurovision flavour of the month.
Simon Hopper has some Eurovision pearls of wisdom to offer Betfair punters who fancy themselves a chance to pick this year's winner.

A few fundamental trends have developed over the years when it comes to the Eurovision Contest that are well worth adhering to.

With this in mind, there are five key Eurovision betting rules that will hopefully point you in the direction of the 2012 winner.

Defending champions never win...but most winners did well the year before
No country has retained the Eurovision Song Contest since 1994, when Paul Harrington and Charlie McGettigan won for Ireland performing "Rock 'n' Roll Kids". In fact, no defending champion has come close to victory in recent years -- none of them have even broken into the top-five since Turkey in 2004. However, most winning nations did well the previous year. Three of the last four champions finished in the top five 12 months before, including last year's winners Azerbaijan who were fifth in Oslo in 2010.

Nordic and Baltic countries do well
The voting system has changed slightly in recent years but even so you just cannot ignore the superb record of countries from the Nordic and Baltic regions. Nine of the last 13 winners have been from one of these areas, while the likes of Turkey and Azerbaijan have also triumphed in this time to supplement the theory that Eastern nations normally do well. Nordic countries, in particular, are almost always at the top end of the scoreboard -- over the last three years, an incredible 33% of all top-five finishers were nations from this region. Geographically speaking, Germany are the western-most winners this century, which isn't good news for the likes of France, Spain or the UK.

Sing an English language song
Eleven of the last 13 Eurovision Song Contest winners sung at least part of their song in English, while all but one of these were sung 100% in English. This is relevant because a lot of acts still choose to perform in their native tongue -- eight of the 25 finalists last year fell under this category, and some of the leading contenders this time around are also going down the same route.

Young soloists are dominating
Bad news for Engelbert Humperdinck fans; young solo singers are the Eurovision flavour of the month. Six of the last eight winners were soloists aged 30 or under, while young Azerbaijani duo Ell/Nikki triumphed last year to add further weight to the 'young is better' theory.

Perform towards the end
In recent years, acts performing at the end of the show have had a massive advantage. Over the last 7 years, all of the winners came from within the final-eight acts to perform on the night, and there hasn't been a genuine 'mid-division' champion since Ukraine in 2004.